Summer Institute 2023
Planetarium Presentation and Production Training - Chadds Ford, PA
Digistar and SciDome users, please join us for Summer Institute 2023, our annual training and skills development event.
We'll explore planetarium education, focusing on fulldome digital presentation for science learning. Courses cover curriculum and realtime planetarium demonstration for teaching. We'll also explore the production and automation skills needed to create state-of-the-art educational programs.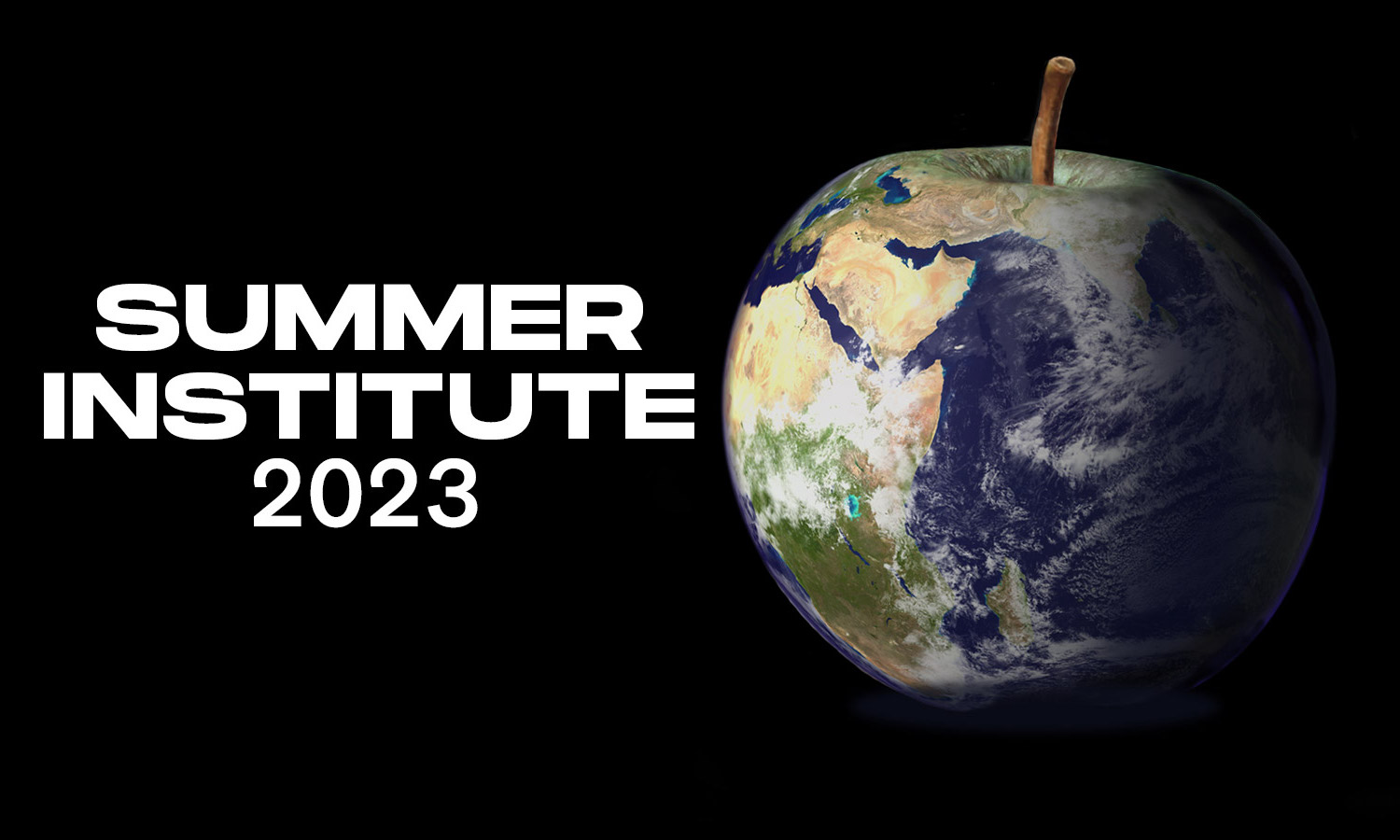 Digistar 7
August 15-18
Professional development for users of the Digistar 7 planetarium software. Designed for both beginning and experienced users, but will best serve attendees who have completed their initial Digistar training.
Please note a limit of two registrants per site.
SciDome
August 10-11
Professional development for users of SciDome planetarium software. Designed for both beginner and more experienced users, as well as users who would like a comprehensive refresher.
Please note a limit of two registrants per site.
Who Should Attend?
If you're an educator who wants to teach with the latest technology, you should attend. This includes:
Anyone who wants a comprehensive grounding in Digistar 7 or SciDome planetarium software use
Planetarium staff who want to share lessons and see what other presenters are creating
Operators who want to learn more about their system, and see the next evolution of our famous Bradstreet Fulldome Curriculum
Hands-on Learning
During Summer Institute, attendees have many opportunities to learn by doing. Most courses are hands-on, so you'll participate as you learn.
Pricing
Digistar 7, August 15-18: $425
SciDome, August 10-11: $100
If you've attended a four- or five-day Institute session before, you'll receive a $50 discount when you register. Discount only applies to Digistar 7 Institute session.
Contact us for a discount code to apply when you register.
Travel
Driving: Summer Institute takes place at Spitz, Inc. – A Cosm Company, located at 700 Brandywine Drive, Chadds Ford, PA 19317, within easy driving distance of much of the eastern seaboard. Ample free parking is available both at Spitz and at the host hotel, so driving is a good solution if you're near enough.
Flying: Philadelphia International Airport (PHL) is about a 30 minute drive from Spitz. We're available to help with local transportation to and from the airport during certain dates and times. Contact us to arrange airport transportation.
Shuttle: Spitz will provide a van from Home2 to the Institute at the beginning and end of each day. Guests staying in other area hotels must provide their own transportation.
Hotel
We've secured a discounted rate at Home2 Suites By Hilton, located at 75 Applied Bank Blvd in Glen Mills. Home2 provides free hot breakfast, free WiFi, a fitness center, an indoor pool, and they're pet-friendly.
Home2 Institute Rate: Studio Suite with one king or two queen beds, $115/night
Offer Expiration Date: July 9
Reservations: 610-358-4716
Online: Home2 reservations (discount code CHTMSS)
What level are the sessions?
Summer Institute is not intended to be a substitute for Digistar training. We've designed our sessions to complement and build on existing training, provide a look at new features and use cases, and as a unique networking and collaboration opportunity. Session tracks are designed for both beginning and more advanced Digistar 7 customers, as well as educational sessions that focus on topics beyond Digistar operation.
SciDome Institute sessions are designed for both beginner and more advanced SciDome customers
How many will attend?
Attendance will be capped at approximately 45 attendees for Digistar, 25 for SciDome.
Can my family members come by to see the Spitz building or a planetarium show?
Partners and children may visit Spitz during the scheduled open house times on August 10 (for SciDome) and August 15 (for Digistar). Please let us know by August 1 if you intend to have guests attend with you.
How many meals are included?
For Digistar week, four meals in total: an open house buffet on the first evening, and lunches on Wednesday, Thursday, and Friday. For SciDome week, three meals in total: lunch each day and the open house buffet on the first evening.
The hotel provides a free hot breakfast. Snacks and refreshments will be provided throughout the week. A reusable water bottle will be provided to each attendee!
What is the ground transportation for the event?
Spitz vans can pick you up at Philadelphia International Airport during the following times, for transport to Home2Suites:
SciDome Week: afternoon/early evening of Aug. 9
Digistar Week: late morning-early evening of Aug. 14
We will also provide van transportation each morning from the hotel to Spitz, and at the end of the day back to the hotel. Finally, we will provide limited transportation to the airport at the conclusion of both weeks. Please contact Michael McConville (michael.mcconville@cosm.com) to make transportation arrangements.
What should I wear?
Institute is casual; the building is well air-conditioned, so you may get chilly during seated sessions if you wear shorts/short sleeves. It will be hot and humid outside. Typical August weather in southeastern Pennsylvania is high temperatures in the 80s, with lows in the 60s.
Do I need to bring a laptop?
For both Digistar and SciDome sessions, you will not need to bring a computer for the sessions. If you already have a Digistar laptop workstation or SciDome preview suite, please feel free to bring it for your personal use (you would not need to share a desktop workstation). However, there is excellent wireless internet in the building and space is available for attendees who may need to work during the week.
Questions?
Let us know if you'd like more information about Summer Institute 2022