Premium Media Program participants receive exclusive access to a growing selection of immersive films on a regular basis, with the option to select three newly added productions by American Museum of Natural History (AMNH), expanding upon 40+ award-winning fulldome shows available
Cosm Studios is proud to announce its Premium Media Program, a flexible and affordable way for planetariums running Digistar, the world's most advanced planetarium system, to access a growing library of fulldome content. Cosm is launching its Premium Media Program to offer a wide range of high-quality immersive content – including three AMNH productions – providing the opportunity for participants to easily tailor their yearly programming and engage with their local community in a meaningful way.
Benefits of the program include:
Four films provided per year, which can be rotated on an annual basis

Educational guides for classrooms and fieldtrips, along with marketing assets

Five-year term, license fee paid annually

Pricing based on dome size/annual attendance

Access to new Cosm Studios releases, exclusive content, dome tests, creator meet-and-greets, audience feedback, collaboration opportunities with Cosm Studios' Content Committee, and more
Cosm will continue to grow its community of immersive creators and fulldome studios like AMNH and plans to expand its Premium Media Programing collaborations in the near future. As part of this initial program launch, Cosm will offer more than 40 fulldome films including three films produced by AMNH to the global network of Digistar planetariums that have joined Cosm's Premium Media Program. Cosm will continue to focus on premium science and education films for its Premium Media Program, while also expanding the program's offering to include family friendly and alternative fulldome content.
"We created this program to ensure that Digistar Planetariums have easy access to a variety of fulldome shows," said Neil Carty, VP, Head of Cosm Studios and Labs. "Not only is this a tremendous value but it gives planetariums the flexibility to adjust their yearly programming, attract new visitors, and offer fresh, new content. Whether you are emphasizing school field trips or looking to present family focused shows, the Premium Media Program allows greater flexibility for you to meet your mission and grow your audience. Our team is happy to work with you to develop a content program that fits your needs."
Synopses for the Program's newly added AMNH films can be seen below.
About Worlds Beyond Earth  
Narrated by Academy Award-winner Lupita Nyong'o, Worlds Beyond Earth tells the story of the surprisingly dynamic worlds that orbit our Sun. Based on authentic scientific data from groundbreaking space missions, Worlds Beyond Earth in 8K takes viewers on an exhilarating adventure through our cosmic neighborhood. Immersive visualizations showcase the solar system with unprecedented accuracy, including a landing on the cratered surface of our own Moon, a dramatic flight through the swirling rings of Saturn, and soaring encounters with distant worlds of active volcanoes and buried oceans. Worlds Beyond Earth was developed by the American Museum of Natural History, New York (amnh.org).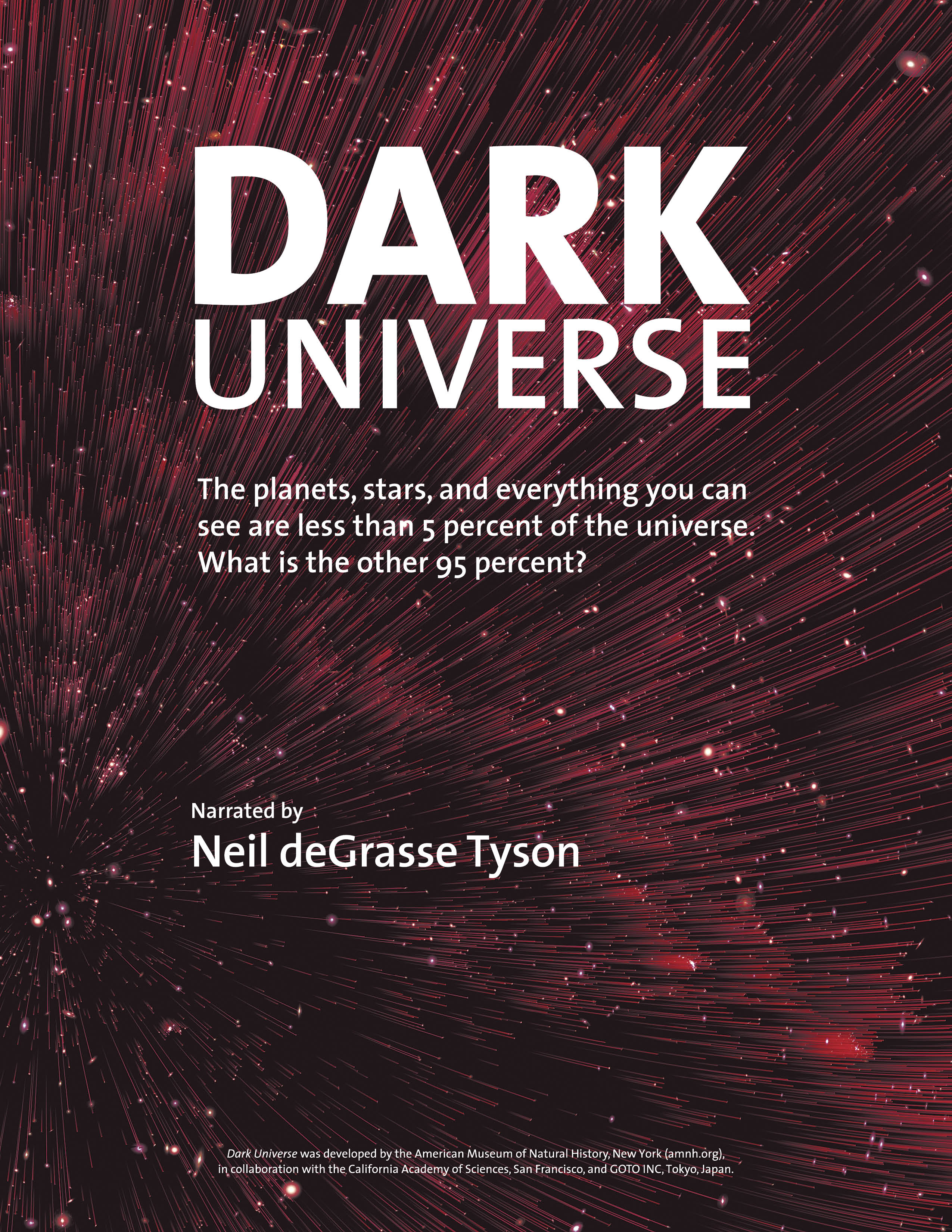 About Dark Universe
Narrated by Neil Degrasse Tyson, Dark Universe celebrates a new age of cosmic discovery as well as its deepest mysteries. Dark Universe features spectacular scenes of recent spacecraft, such as the Galileo probe's breathtaking plunge into Jupiter's atmosphere, the most accurate visualizations ever produced, such as a Milky Way galaxy spangled with exploding supernovas, and novel renderings of hotly discussed phenomena, like dark matter. Dark Universe was developed by the American Museum of Natural History, New York (amnh.org) in collaboration with the California Academy of Sciences, San Francisco, and GOTO INC, Tokyo, Japan.
About Passport to the Universe 
Narrated by Tom Hanks, Passport to the Universe takes audiences on an incredible journey through billions of lightyears from our home planet and the Milky Way galaxy to the edge of the Universe. Audiences fly beneath the rings of Saturn, into the heart of the Orion Nebula, and out into the vastness of the observable universe, experiencing stunning cosmic destinations as never before possible. Passport to the Universe was developed by the American Museum of Natural History, New York (amnh.org) in collaboration with the National Aeronautics and Space Administration (NASA). Major support for new version provided by the California Academy of Sciences, San Francisco.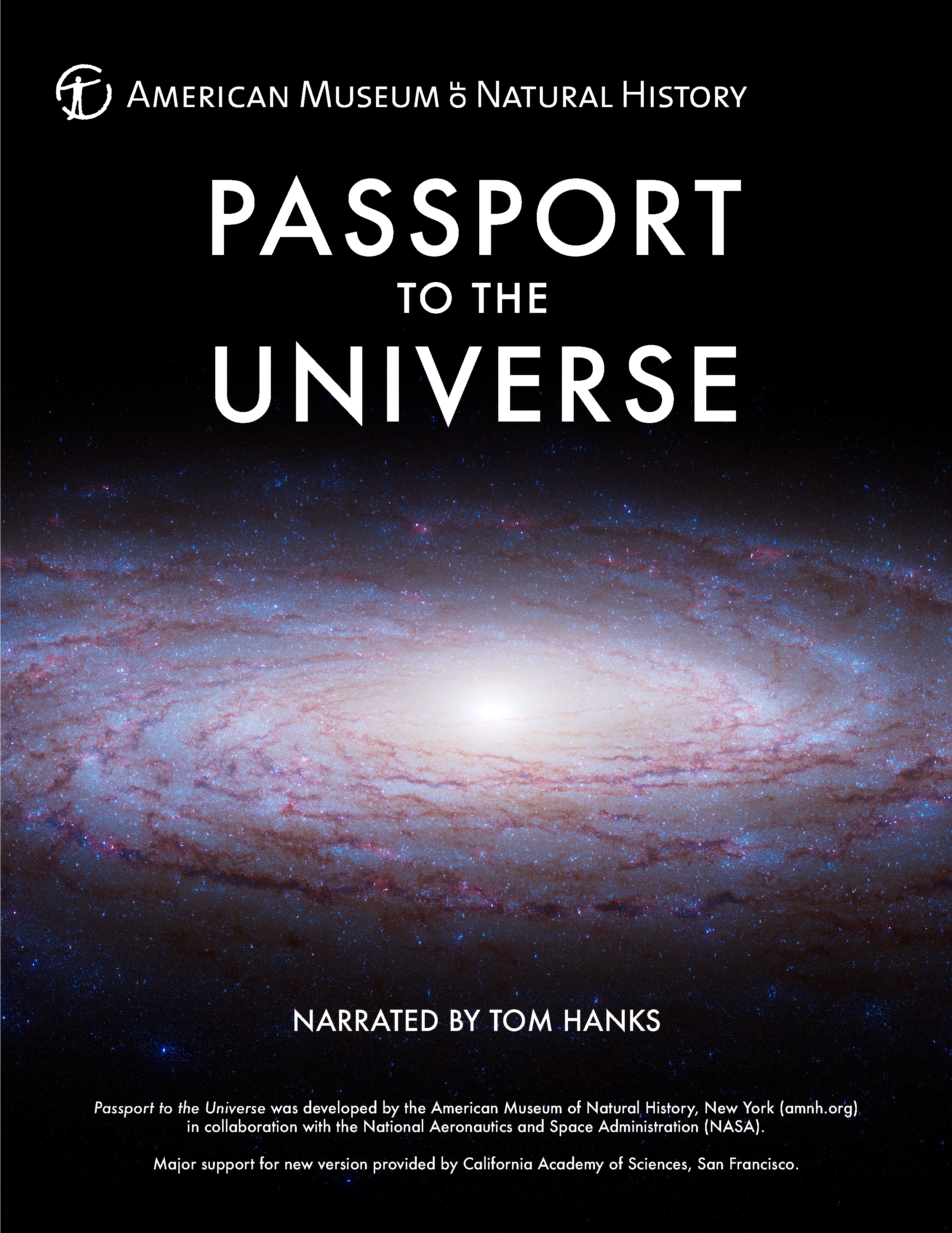 Cosm is committed to bringing innovative immersive experiences and content to audiences around the world, powering more than 700 planetariums across the globe. Digistar planetariums that are looking to deliver new content to their audiences on a regular basis or are interested in adding Worlds Beyond Earth, Dark Universe, and/or Passport to the Universe to thaeir current programming subscription should follow https://studios.cosm.com/get-quote.