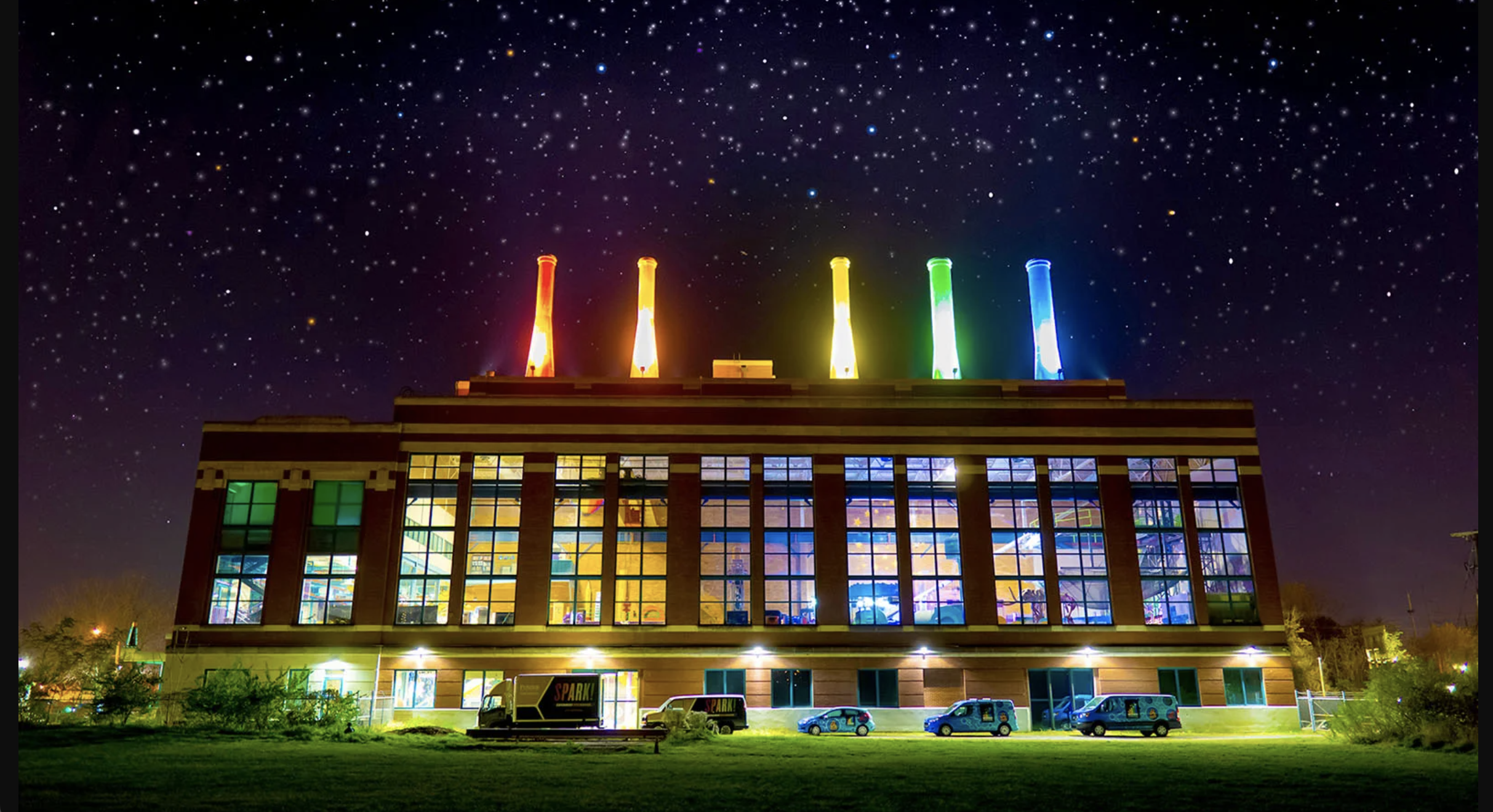 Construction on Science Central's planetarium project is set to begin with a private groundbreaking on Thursday, Sept. 7, which will occur during their annual shutdown from Aug. 28-Sept. 8.
The scope of the project will see a 1,830-square-foot planetarium built on the west side of the building, topped by a dome measuring 21 feet high and 28 feet across. The completed amenity will seat approximately 60 and feature a Digistar digital projection system from Evans & Sutherland along with a starball projector from the University of Saint Francis.
The plan is for the project be completed by next summer. When finished, Science Central's planetarium will be the only public one in the region.
The facility's annual shutdown allows them to focus on maintenance and work on large-scale projects. Doors will reopen at 10 a.m. on Saturday, Sept. 9.
FINAL DAYS TO SEE 'ICONS IN TRANSFORMATION'
An exhibition of contemporary art by Kazakhstan native Ludmila Pawlowska is on display at Trinity English Lutheran Church, 450 W. Washington Blvd., through Sept. 10. 
The large exhibition of artistic works are housed in the Gothic building and "is made up of new works inspired by traditional icons." 
The exhibit is free and open to the public on Tuesdays from 6-8 p.m., Thursdays from noon-4 p.m., Fridays from 10 a.m.-noon and 4-6 p.m., Saturdays from 10 a.m.-noon, and Sundays from 1-3 p.m. 
RETIRING PFW PROFESSOR'S WORK ON DISPLAY
The PFW Department of Art and Design will hold a reception and retrospective featuring the work of professor Audrey Ushenko, spanning more than 35 years of her career as an educator and professional artist. 
Ushenko's work in still life oil paintings and interactive figurative art has been exhibited across the nation in museums and special events and featured in multiple publications. She has served as artist-in-residence, executing painting projects that have drawn adoring crowds around her easel, while painting them in some of the most unusual settings. 
Her projects have been shown at Fort Wayne Museum of Art, St. Louis University Museum of Art, Brauer Museum of Art at Valparaiso University, University of Chicago Hospitals, and Indiana State Museum. She has most recently assisted in the research and creation of associate professor Andres Montenegro's creative installation "Pictorial and Virtual Simulation of Andrea Mantegna's Fresco The Wedding Chamber."
A retirement reception will be held Thursday, Aug. 31, from 4:30-6:30 p.m. at the Visual Arts Gallery. Her works will be on display through Sept. 17.