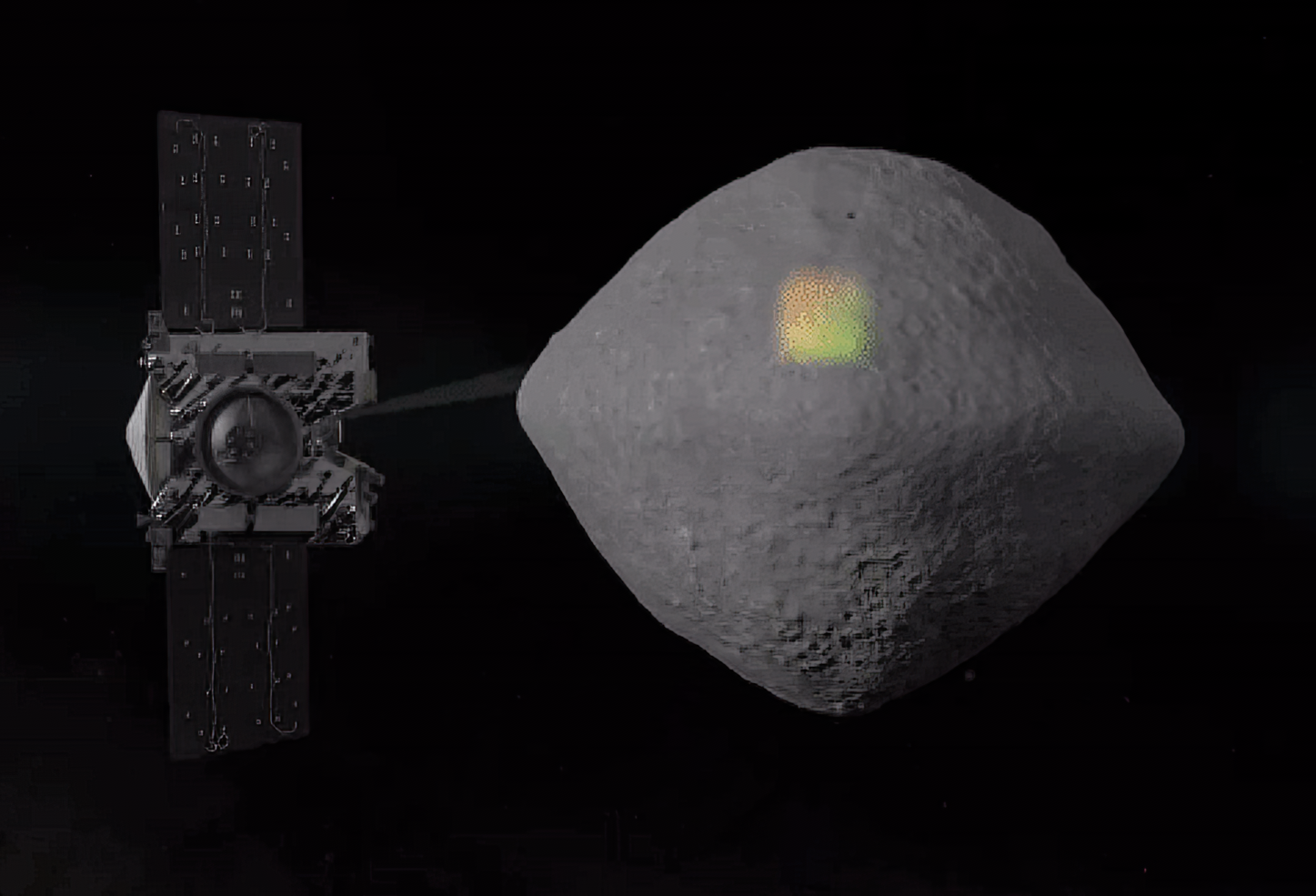 An interpretive image of OSIRIS-REx exploring the surface of Bennu.  Credits: NASA/Lockheed Martin
SALT LAKE CITY (ABC4) – The asteroid sample capsule of the OSIRIS-REx spacecraft is scheduled to land in the west desert of Utah's Dugway Proving Ground on Sunday, Sept. 24, at 8:55 a.m.
Due to the nature of the landing area, the general public won't get a chance to view the landing in person. However, Clark Planetarium and Hill Aerospace Museum want to get everyone in on the action by offering free activities to visitors the week leading up to the long-awaited sample return.
The spacecraft OSIRIS-REx – Origins, Spectral Interpretation, Resource Identification, and Security-Regolith Explorer – was launched on September 8, 2016, and headed out into the asteroid belt seeking to meet up with and explore the near-earth asteroid Bennu.
The trip to Bennu took a year and a half, and once there, the spacecraft studied the asteroid and took photos. It then landed on the asteroid for approximately 5 seconds before pushing off and snapping a few more photos. Afterward, the spacecraft began its return to Earth.
The Planetarium and Aerospace Museum are teaming up with NASA and Northrup Grumman to provide the activities and information next week while waiting for the sample return.
In addition to the activities at the Planetarium, visitors can witness the U.S. Postal Service unveiling of a new Forever stamp commemorating the seven-year mission and marking the first stamp of an asteroid.
We are thrilled to be the central hub for this momentous occasion and invite the public to join us over the four-day period to share in this piece of history," says Clark Planetarium's director Duke Johnson.
Activities will wrap up with a free watch party of the sample return in the Hansen Dome Theatre, at Clark Planetarium, on Sunday, September 24.