Evans & Sutherland (E&S) is proud to announce Estelle Pacalon as the Show Distribution and Sales Manager overseeing distribution of its extensive library of fulldome shows, as well as projects in South America. Estelle will be based out of Europe and is the second addition to the E&S sales team this year. E&S is committed to serving its customers by bringing together passionate, long-time industry experts with a reach across the globe.
Estelle Pacalon holds a master's degree from the Clermont Graduate School of Management in Clermont-Ferrand, France and "Tecnologico de Monterrey" in Mexico. Her career spans several different countries including: Russia, Mexico, Ireland and Italy. Estelle has been with RSA Cosmos for the past seven years in Sales and Marketing. She brings her extensive sales experience in the planetarium industry as well as her creativity and fluency in French, Italian, Spanish and English to the team at Evans & Sutherland.
Estelle Pacalon:
When I entered the Planetarium field seven years ago, I discovered a captivating world filled with enthusiastic people. It's been the most exciting work I've done and it's fascinating. Which is why I'm excited to begin this international adventure with Evans & Sutherland – joining the Sales and Marketing team in May. I will personally be in charge of distributing Evans & Sutherland's extensive show catalog. Together with Planetarios Digitales, I'll also be able to put my past experience to use supporting projects in South America.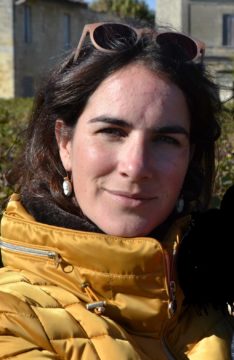 E&S is the largest producer of fulldome shows in the world with over 200 shows in their library including content for the Giant Screen Industry. I recently watched "Forces of Nature" and I like the fact that this type show offers high-quality footage, a captivating script, and gives planetariums a way of diversifying their show lineup. The variety of content from E&S and other major producers like National Geographic, NSC Creative, Softmachine, MacGillivray Freeman and Mirage3D demonstrates their commitment to serving the industry's content needs.
Finally, I'm very excited to work with Robin Sip, E&S Director of Show Production and Content. Their latest production "Mars 1001" is brilliantly detailed with rich emotions. It's truly a Hollywood quality production and the highlight of any theater's lineup.
Thanks to its expertise and long history in the planetarium field, E&S has always been a reference point for innovation within the industry. Digistar's user-friendly interface, intuitive show builder, Auto-Alignment & Auto-Blending capabilities, and an extensive library with STEAM content make it one of the most robust and easy to use system on the market.
Throughout my career in the planetarium industry I have seen many people eagerly await the release of each new Digistar to see what innovative and amazing features were launched and what trends in the industry would emerge. E&S is not disappointing this year, either, with the release of DomeX, its revolutionary LED display solution. Its impact on the industry will be significant and it's ready to be seen today. I'm looking forward to being part of the future of planetariums.