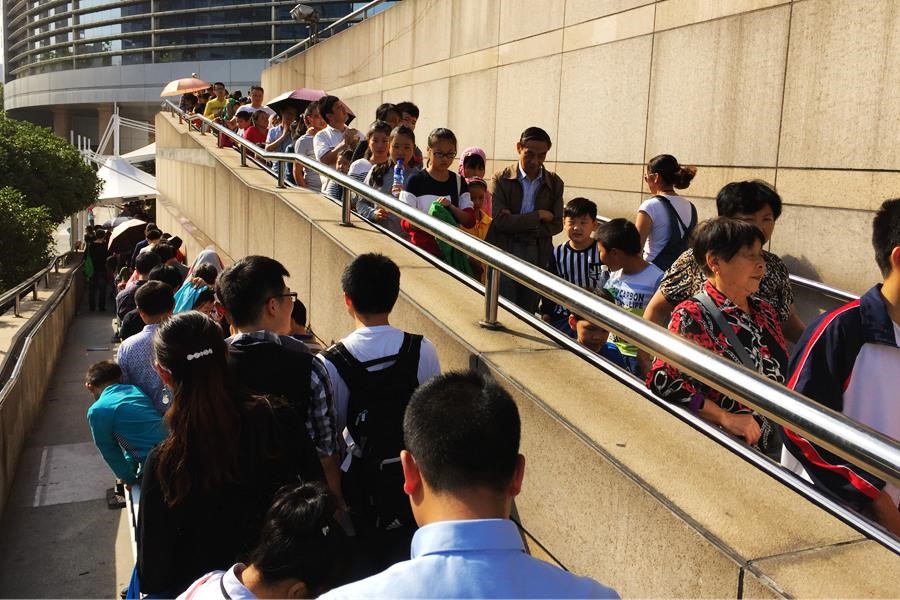 Hefei Science and Technology Museum (HSTM) officially introduced its Digistar 5 dome theater to the public on October 1st, beginning of the National Day holiday in China. The Digistar 5 dome theater's grand opening was a very popular event. Local news reported that theater visitors queued over a hundred meters and waited up to three hours to get the chance to experience the new immersive theater.
The newly renovated theater features a 4K Digistar 5 system with two Sony T615 projectors installed in an 18 meter dome. The unique flying saucer-like dome is attached by a walkway to the main museum, a design which represents journey and excitement of space exploration.
Hefei Science and Technology Museum's dome-screen theater opened October 1, 2002 opening with an 870 mm film projector, which has been replaced by the new Digistar 5 system. Since its opening, the theater has been an important place for science education, and screening of popular science films. It is only domed theatre in Anhui, China province.
Deputy Director of Education, Hefei Science and Technology Museum Exhibition Center Ge Yuchun said, "The environment is very immersive, and gives you an experience unlike any other." The theater is currently screening Secrets of the Sun and Ice Worlds.