Digistar 5 · Bristol, United Kingdom
SYSTEM HIGHLIGHTS
360° digital active 3D
7.1 surround sound
 Two D5 Christie 3D Projectors
Auto Alignment & Auto Blending Systems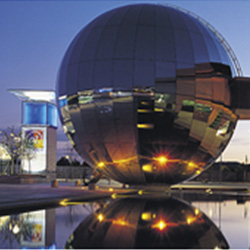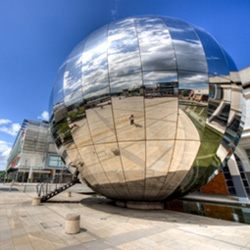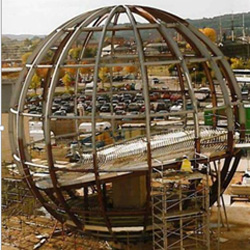 At-Bristol Science Centre, one of the UK's leading interactive science centres, is upgrading its Planetarium to become the UK's first digital 3D Planetarium. As an educational charity the project, which has been made possible by support from a variety of organizations and partners including Bristol City Council under the "Bristol Is Open" project, will act as an investment in Bristol's future as a centre for education, research, technological innovation and commerce.
The Planetarium at the hands-on science centre will undergo extensive refurbishment by installing an Evans & Sutherland Digistar 5 full dome 360° digital 3D projection system. The upgrade will utilize 'active' 3D technology, with shows projected in 4K resolution (UHD Ultra High Definition) from two Christie projectors, and 7.1 surround sound, creating a fully immersive experience.
Originally known as the Orange Imaginarium when it originally opened in 2000, the Planetarium is an iconic part of Bristol's harbourside. Since it opened, we've inspired over 1 million visitors with astronomy through our presenter-led shows!
Stephen Hilton, Director of Bristol Futures at Bristol City Council: "By upgrading the Planetarium to create a state-of-the-art city data visualization facility, we are developing something world leading and unique for Bristol citizens and businesses. Data is increasingly an important city asset and being able to visualize it in new, highly dynamic and interactive ways will showcase the creative digital skills, which are one of the city's greatest strengths."
The At-Bristol Science Centre Digistar 5 Theater opened to the public in April 24 2015.