Los Angeles, California
SYSTEM HIGHLIGHTS
Six (6) Christie Boxer Projectors
30,000 Lumens per Projector
 75 Foot Horizontal Dome / 290 Seats
Hybrid Planetarium – Integrated with Zeiss Mark IX Universarium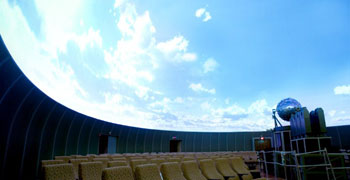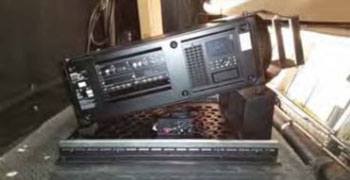 Los Angeles – The Griffith Observatory's Samuel Oschin Planetarium re-invented itself again in late 2015, nearly ten years after a major renovation that ushered the 1930s-era Los Angeles facility squarely into the realm of digital fulldome.
In the early 2000s, the planetarium was renovated to include a Digistar 3 system using the world's first 4K laser projector, designed, built, and maintained by E&S. This cutting-edge technology served Griffith well for nearly a decade.
The 2015 renovation brought an 8K Digistar 5 system using six Christie Boxer 30,000-lumen projectors to cover their 75-foot dome seamlessly. This new system dramatically increased brightness, resolution, and image clarity.
Griffith required the digital projection system to be invisible to the audience, a challenge we met by precise placement of the projectors under the edges of the dome. This adds to the sense of immersion and magic of the Griffith presentations. Our engineers were able to design, integrate, and install an 8K system using the Christie Boxers to achieve this requirement, while also making it easy to maintain.
Patrick So, Programs Manager at Griffith: "With our old laser projector we had to manually align and adjust the edge blends between projectors. Our new system does this automatically with E&S' auto blend and auto align. The images are seamless – you can't tell there are six projectors."
Dr. E.C. Krupp, Griffith Observatory Director: "We are pushing the technology to achieve an emotional, experiential, and intellectual response in the audience, not to create a consciousness of the greater technical virtuosity. The images on the dome dazzle with new clarity, brightness, depth of color, and detail. Even if you've seen our programs before, you will want to see them again on the new system."