Dunedin, New Zealand
SYSTEM HIGHLIGHTS
Auto Alignment & Auto Blending Systems
360° digital active stereo 3D
 Two Barco F35 Projectors
Digistar Producer System
Advanced 5.1 surround sound
9 Meter NanoSeam Dome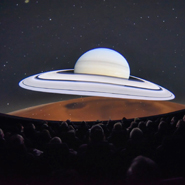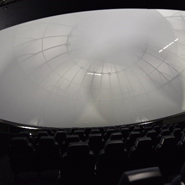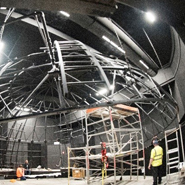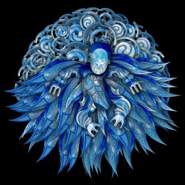 Dunedin, New Zealand – The Perpetual Guardian Planetarium is a new 51 seat theater with a 9m aluminum Spitz NanoSeam dome tilted at 12°. Their Digistar 5 integrates two Barco F35 (2560 x 1600) projectors with 120Hz 3D capability.
The planetarium launched with three shows, all produced by the Museum's in-house team headed by Fulldome Producer Oana Jones, using Digistar 5 and a D5 Producer system. "There's a real desire here to make quality planetarium content," says Jones. "We are privileged to be working both on local content, and on shows which can be distributed around the world."
Amazing Universe is a narrated show taking viewers through the universe, combining imagery from the Digistar system with animated artistic impressions, all designed to introduce the audience to the southern hemisphere sky.
Mārama ā-Whetū: Light of the Stars shares local Māori celestial myths and legends and takes viewers through the Polynesians' journey to Aotearoa, New Zealand. This show is animated in a 2.5D look, with bold patterns and shapes which dominate the dome.
Rounding out the first group of shows is the presenter-led The Sky Tonight, which twice-a-day takes viewers on a virtual tour of what they can see in the sky over Otago on the evening of their visit.
Dr. Ian Griffin, Museum Director: "Why should you have to go to Te Papa in Wellington to have access to amazing material? With Digistar 5 we've been able to do something that you can't do anywhere else. And we're really proud of that. We wanted to provide access to some of the best science experiences in the world."
Otago Museum's Perpetual Guardian Planetarium Digistar 5 Theater opened to the public on December 5, 2015.