"8K" Digistar 5 · Richmond, Virginia, USA
SYSTEM HIGHLIGHTS
Active Stereo 3D
"8K" Image Resolution
Five 25,000 lumen DLP projectors
4 fL of brightness
Auto Alignment & Auto Blending Systems
Digital system replaced existing 1570 film projector
Spitz NanoSeam 23 meter diameter dome
243 seats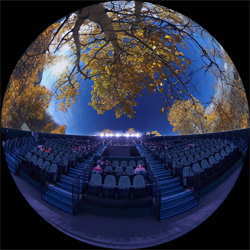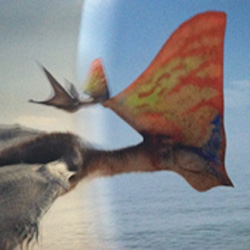 The Science Museum of Virginia (SMV) features the world's first "8K" digital fulldome system installed to replace a 1570 giant screen film projection system. In October 2014, the museum hosted the GSCA Digital Dome Demo, where 1570 film went head-to-head with digital fulldome projection. Attendees overwhelmingly agreed that the digital fulldome projection image quality equaled or surpassed 1570 film for the first time. The image looks seamless across the dome thanks to E&S' proprietary Auto Alignment and Auto Blending systems.
The museum was also the first institution in the world to install Digistar I in the early 1980s. With Digistar 5, SMV presents giant screen films transferred to digital fulldome using E&S' patented warping and stretching algorithm, fulldome planetarium shows, and interactive real time astronomical current-events presentations.
Jim Peck, SMV Director, Technology and Innovation: "The picture is impressively bright and crisp, with great contrast. As we had hoped, the Digistar 5 has surpassed the visual impact of our IMAX projector. Any differences are improvements. Projecting it is a streamlined operation—the auto-align and auto-blend features keep the image looking great. The fulldome digital transfer created by E&S is amazing, and it fills a larger portion of the dome than the film version could."
The Digistar 5 system meets and actually exceeds the DIGSS (Digital Immersive Giant Screen Specifications) standards recently ratified by the Giant Screen Cinema Association (GSCA) for giant screen digital fulldome theaters.
The Science Museum of Virginia Digistar 5 theater opened to the public on March 15, 2014.